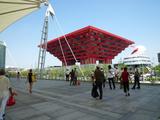 Chinese Pavilion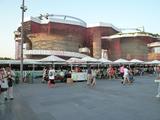 Swiss Pavilion
Shanghai Culture Center Pavilion
Sri Lanka Pavilion
A scene of a craftsman cutting raw ores into gemstones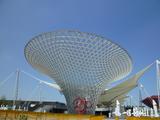 The funnel-shaped tower in front of the entrance gate of the Asian Zone
Spanish Pavilion






Growing Foreign Investments in the Chinese Economy

On September 21, 2010, early in the morning, I got on the subway downtown to visit the Shanghai Expo. Shanghai was still very hot and humid under a scorching sun. After arriving at the station as designated on the Expo map by the Expo Agency, I chose to enter the Asian Zone first because I was already familiar with some pavilions of it through the publicity.
There were numerous visitors everywhere inside the Zone, and I had to wait in line for 30 to 60 minutes in front of the popular pavilions. The Expo was like a competition of cultures and advanced technologies with 246 participating organizations from all over the world.
So much interest of foreigners in the Expo will be a sign of the growing existence of China in the world economy. According to some official statistics on the Internet, in 2009 the foreign capitals accounted for 55.9% of the export value and 54.2% of the import value in the Chinese foreign trade; these figures indicate that about one half of the national economy was supported by the foreign enterprises.